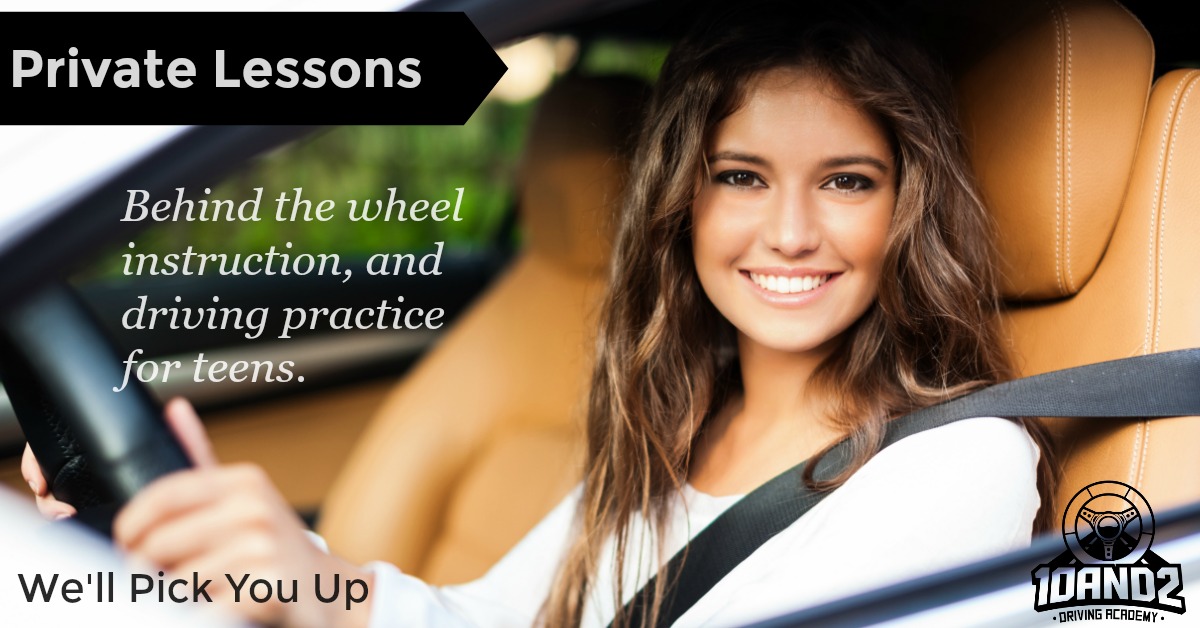 We help teens get the skills they need to be confident behind the wheel.
How it Works
Order private lessons and book them online when you're ready!
What We Offer
You can buy each lesson as you go, or pre-purchase drive time in bulk for a discounted rate.
What to Expect
Your driving time will be filled with behind the wheel instruction and helpful tips.  We'll even pick you up! (within 7 miles of our location)
How to Schedule
Order your drive time online. One purchased, you can book easily online.
Private lessons are available on a limited availability. Please call for availablity.